First common market for Danish publicly owned inventions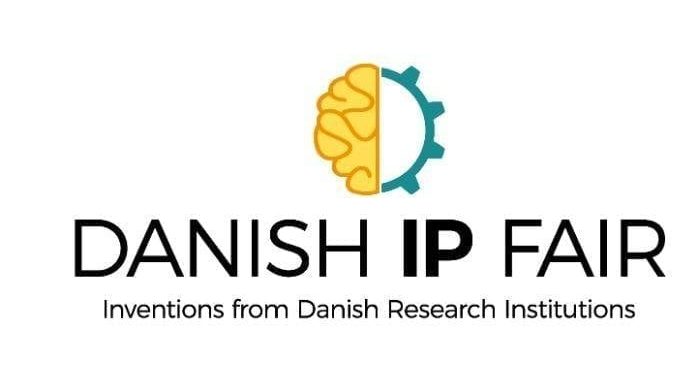 Universities are supposed to educate. Hospitals to cure. Just the same: In Denmark publicly employed researchers, doctors and technicians get bright ideas all the time. Now, for the first time, Danish universities and university hospitals are joining forces to present their inventions to companies from all corners of the globe. This happens at the aptly named "Danish IP Fair 2017".
Scroll ned for dansk version:
The Confederation of Danish Industry will host the event at their domicile in Copenhagen, Denmark. At the market, investors and industry scouts get to meet the most entrepreneurial and innovative researchers from the public sector. Almost as important for the organizers, is the opportunity for the inventors to meet each other for a frank exchange of insights, ideas and experiences.
The exhibition will display four categories:
Biotechnology and healthcare
Advanced materials and technologies.
Digital- Information- and communication-technology.
Energy and environmental technologies.
A recent analysis demonstrated that the innovation district "Copenhagen Science City" harbours investment potential within all four categories. This is good news for investors who would like to spice up their business travels with a visit to a city which has won "most livable on the globe" status several times.
Technology Transfer units from five universities and four regions are behind the joint event. The hosts expect 500 professional visitors from Denmark and abroad, but they would be grateful for any assistance in attracting additional "customers".
The organizers hope to persuade researchers and friends of Danish research to spread the message throughout their networks. Companies and investors, with or without previous experience in commercializing Danish inventions, are welcome. Industry associations and innovation hubs are welcome as well to this the first common Danish market for publicly owned intellectual property.
Chances of leaving the fair with business leads are high. In 2015 the publicly owned research organizations closed 190 licensing- sales- and option- deals.
Sign up your business for the Danish IP-Fair 2017 before your competitor does it: http://dipf.meeting-mojo.com/
What: Marketplace for publicly owned Danish inventions.
Where: Confederation of Danish Industry, H.C. Andersens Boulevard 18, 1787 Copenhagen K.
When: May 19th. 2017 from 09.30 – 15.30
Who for: Technology scouts, investors, business developers.
Danish IP Fair: Første fælles marked for offentlige opfindelser
Universiteter skal uddanne, og hospitaler skal pleje, men offentligt ansatte forskere, læger og teknikere får også gode idéer. Nu slår alle danske universiteter og universitetshospitaler sig for første gang sammen for at præsentere deres opfindelser for virksomheder fra hele verden. Det sker, når Danish IP fair åbner dørene d. 9. maj 2017.
Arrangementet finder sted i Dansk Industris hovedsæde, Industriens Hus, i København. På markedet kan investorer og industrirepræsentanter møde det offentliges mest opfindsomme forskere, men næsten lige så vigtigt er det, at opfinderne kan møde hinanden og udveksle erfaringer.
Udstillingen bliver delt op i fire kategorier:
Bioteknologi og sundhedspleje.
Avancerede materialer og teknologier.
Digital-, informations- og kommunikationsteknologi.
Energi og miljøteknologier.
Copenhagen Science City har internationalt investeringspotentiale inden for alle fire kategorier. Det viser en nylig analyse af forskningsområder, der står særligt stærkt i Hovedstadsområdet. Opfindelser fra Københavns Universitets sundheds og naturvidenskabelige fakulteter vil derfor være rigt repræsenteret.
Teknologioverførselsenheder fra alle danske universiteter og regioner står bag det fælles arrangement. Ud over de særligt inviterede opfindere forventer arrangørerne mindst 500 gæster fra ind- og udland. Alligevel vil de gerne have hjælp til at lokke endnu flere til.
Arrangørerne håber, at forskere, og venner af dansk forskning, vil hjælpe med at sprede budskabet om årets IP- fair i deres personlige netværk. Virksomheder og investorer, både med og uden tidligere erfaring med at bruge danske opfindelser, er velkomne. Brancheforeninger og væksthuse er også velkomne til dette Danmarks første fælles marked for Intellektuel Ejendom.
De offentlige forskningsinstitutioner udstiller ikke alene. Besøgende teknologispejdere, investorer og forretningsudviklere får også mulighed for at møde en række sponsorer som f.eks. patentbureauer og investorer fra de såkaldte innovationsmiljøer.
Alt i alt skulle der være gode chancer for at komme fra messen med ideer til en god forretning. I 2015 indgik de offentlige forskningsinstitutioner tilsammen 190 licens-, salgs- og optionsaftaler.
Meld din virksomhed til Danish IP-Fair 2017 og følg med i hvem, der ellers kommer: http://dipf.meeting-mojo.com/
Hvad: Markedsplads for danske offentligt ejede opfindelser.
Hvor: Industriens Hus, H.C. Andersens Boulevard 18, 1787 København K.
Hvornår: 9. maj 2017 09.30-15-30
Hvem for: Teknologispejdere, investorer og forretningsudviklere.